Free American Girl Patterns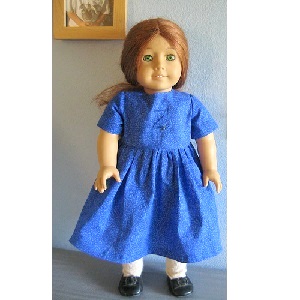 photo credit:  PugnoM via flickr  Creative Commons license
Free Patters To Download and Print For American Girl Dolls
Sewing Resources For Free Patterns:
Spring Dress for 18" Dolls - Spring dress instructions for American Girl dolls from the Janome Sewing Machine company.
American Girl Doll Dress Patterns - Original historical patterns for American Girl dolls in pdf download format.
American Girl Pants Sewing Pattern - From Milomila
Twirly Skirt American Girl Pattern - From Polka Dot Chair
Knitting Resources For Free Patterns:
Cardigan Sweater for a girl and her American Girl Doll - From Classic Elite Yarns
American Girl Chevron Skirt Knitting Pattern - ABC Knitting Patterns
Crochet Resources For Free Patterns:
American Girl Crochet Bunny Slippers - From Cobblers Cabin
American Girl Crochet Poncho - From Greenstyle Mom
American Girl Crochet Witch Costume - From Bizzy Crochet
Joan Hinds Sewing Pattern Book for American Girl and Other 18" Dolls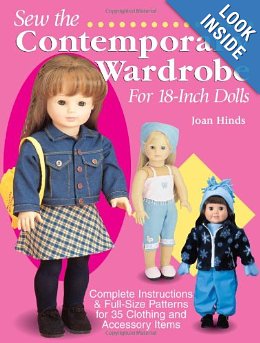 Instructions And Full Size Patterns for Wardrobe for 18-Inch Dolls Book
Tutorials and tissue patterns to cut and make 30+ garments for your 18" dolls.  Mix and match the clothes and create lots of different outfits.  Easy instructions designed around requests from American Girl doll owners and collectors.