Tag: Mini Lalaloopsy Play Sets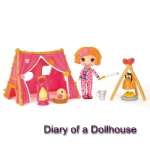 The Lalaloopsy Mini Dolls Playset Packs include Berry Jars N Jam Playset, Camping with Sunny Side Playset, Jewels Primpin' Party Playset, Pillow's Sleepover Party Playset, Marina Anchors Bubble Fun Playset, Scoops Serves Ice Cream Playset, Sugar Cookie Tea Party With Jewel Sparkles Playset, and Tippy's Ballet Recital Playset. View their pictures here.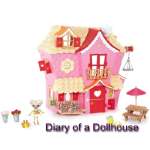 The Lalaloopsy Mini play houses and sets include Treehouse With Spot Splatter Splash, Carry-Along Playhouse Witih Sunny Side Up, Carry Along Playhouse With Toffee Cocoa Cuddles, Ferris Wheel Playset With Peanuts Big Top, Sew Sweet House Playhouse With Blossom Flowerpot, and Silly Fun House Playset With Misty Mysterious. View their pictures here.