Free Blythe Patterns
Free Patterns for Clothes and Fashion Accessories to Make For Your Blythe Doll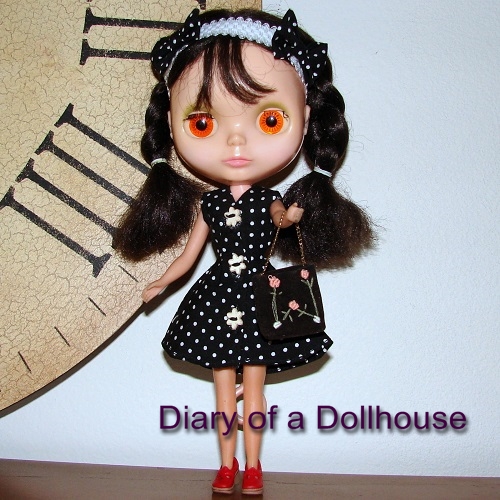 Vintage Blythe doll collectors know how much fun it is to dress up their Blythe dolls in fashions made just for her. And if you enjoy sewing, knitting, and crochet you can make custom Blythe doll clothes. Choose from hundreds of free patterns created especially for Kenner Blythe, Neo Blythe, Middie Blythe, and Ashton Drake Galleries Blythe dolls.  I've collected links to many of the most popular Blythe doll patterns you can download for free, and also some patterns and pre-made one of a kind Blythe doll clothes that you can buy. Have fun shopping for Blythe!
Blythe doll fans are fanatics about making sure their dolls have the most fashionable wardrobe of any collectible doll. They create one of a kind hats, dresses, coats, shoes & boots, pjs, sweaters and lots of other trendy fashions for Blythe. And most are willing to share their patterns on their website. There is an entire subculture of crafters that create exclusively for Blythe and some of her designer fashions can cost as much as big girl designer clothes.
Free Knitting Patterns
Knitty Little Purls of Wisdom
Knitted coats & sweater outfits
Stitch Journal
Party Dress
Ravelry Bltythe Doll Pattern
Halter-Neck Dress
Knitnorth
Molly Dress - free knit pattern
Ravelry Blythe Doll Pattern
Poofy Panty Onesie
Blythe Life.com
On A Budget: DIY Knit Empire Dress
Kimberblog!
Blythe Socks!
Beautiful Bow Headband for Blythe
Knit bow headband with an elastic back.
A Shrug for Blythe - Easy, Free Pattern!
Else's Bellas Artes
Cobweb Cape Instructions
Cute cobweb style shawl.
September shawl for Blythe - free knitting pattern
Free shawl pattern from Pollymakes
Free Sewing Patterns For Blythe Dolls
Websites Offering Free Patterns
Hello Moshi
Make a Moshi-mini skirt
Blythelife.com
Sock sweater dress & trimmed skirt free patterns
An Easy Petticoat Dress for Blythe
Patterns from Jazzmade
Blythe Felt Slippers
Easy to Make Slippers
Blythe On A Budget: DIY Trimmed Skirt
Simple skirt with rick rack trim.
Running With Needles
Morgan Doane's Doll Outfit
Waffle Patterns
Shift Dress with Kitty on the Front
Chochet A Cute Outfit
Click The Links For Free Crochet Patterns
Free Crochet and Knitting Patterns for Blythe
Beginner Crochet Patterns
One Crafty Mumma!
A spot of crochet
Totally Tutorials
How to Crochet a Beret
CHELLE-CHELLE.COM
Monster Hat - Free Crochet Pattern
The Best Free Craft Articles
Four Free Hat Patterns
A Tam for Blythe - Free Pattern and Bonus Purse!
Else's Bellas Artes
Heart Shaped Sweater
Heart crochet sweater from Miniscule
Blythe Is One Of The Very Best Dressed Dolls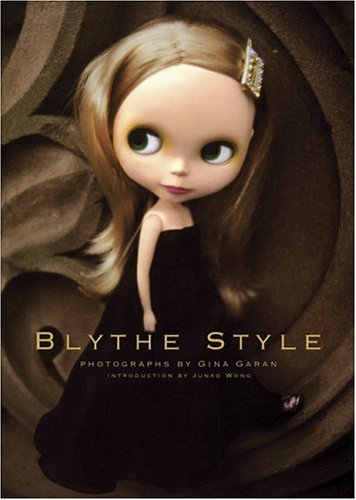 Do You Have A Favorite Blythe Fashion?
Buy Patterns for Your Blythe Dolls on eBay