Jewel from Princess Spaghetti Day, wearing spaghetti on her head.
Pillow from Trunk Show, dressed as a ringmaster.
Berry from Batter Up! having pancake splatter on her.
Peanut from Princess Parade, looking like her princessy self.
Pix E. from Flight Plan, wearing her big wings.
Rosy from Spot-itis, having painted spots on her.
rumbs from By the Book, looking like Dastardly Delilah the evil cattle rustler.
Summary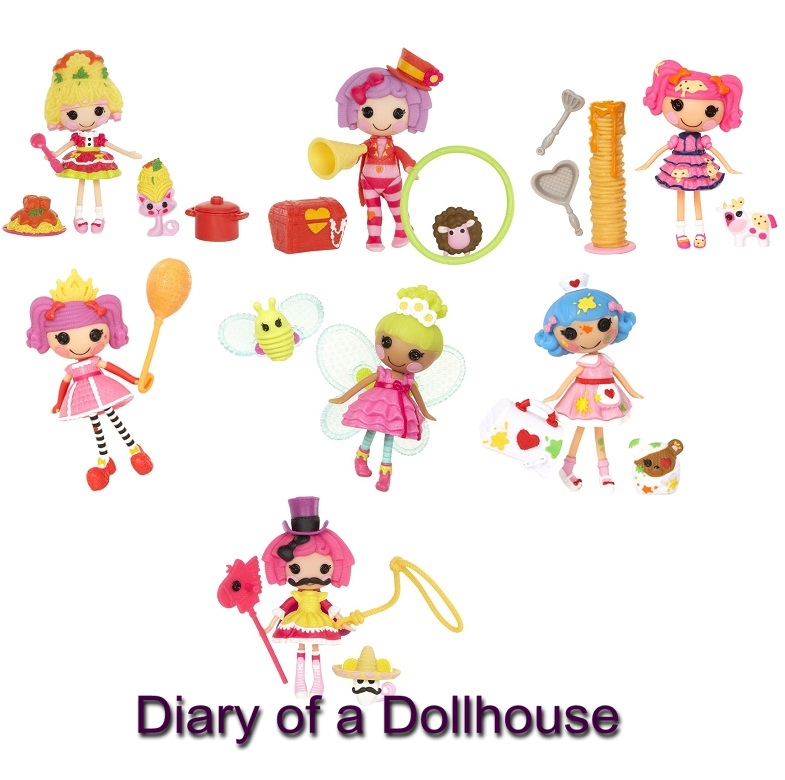 Article Name
Lalaloopsy Mini Dolls - Moments In Time
Author
Description
Mini characters from the Lalaloopsy TV Cartoon show. All dolls have movable arms, legs and heads and are sew cute.




Category: Lalaloopsy
Retired Florida CPA who loves playing with and collecting dollhouses and dolls.