I haven't been shopping at the big box stores in a while so today I took a few minutes to peruse the doll aisles for any cool finds.  Target and Walmart weren't stocked for the holidays yet but there were definitely some toys and dolls that I will add to my wish list.
The first is a Littlest Pet Shop Design Your Way Style Set.  There are several of these that stack and connect to build fun rooms for the LPS pets.  The 2 I found here are the Pet-acular Fun Room and say Ahh to the Spa.  Each comes with a pet or two.  These were $14.99 each but there are larger sets that can run up to $40. The concept reminds me of the MiWorld shops that connect together to create a mini mall.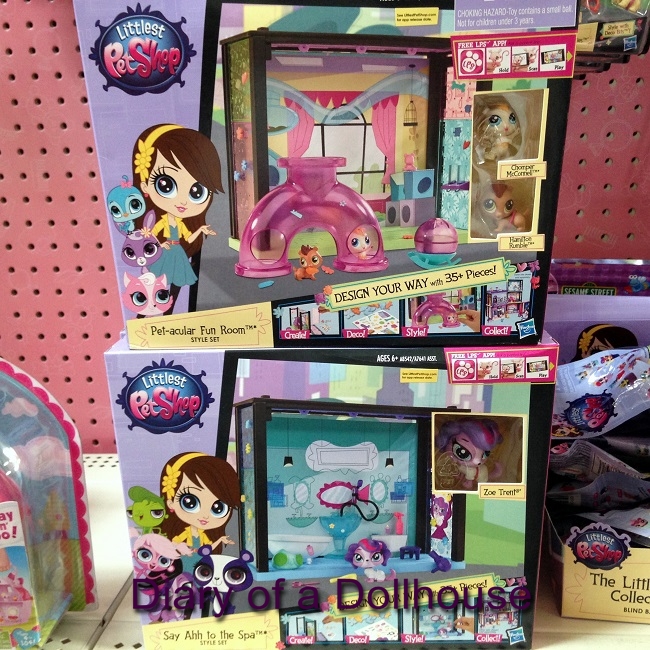 Mega Bloks has some new Hello Kitty sets.  At least these are new to me as in I've never noticed this one before.  It's a Splash Water Park with pool and slide, snack bar, kiddie slide, and table and chairs.  Not bad for $20.  Mega Bloks are generally less expensive that Legos - this one is $19.99, and they can be used together.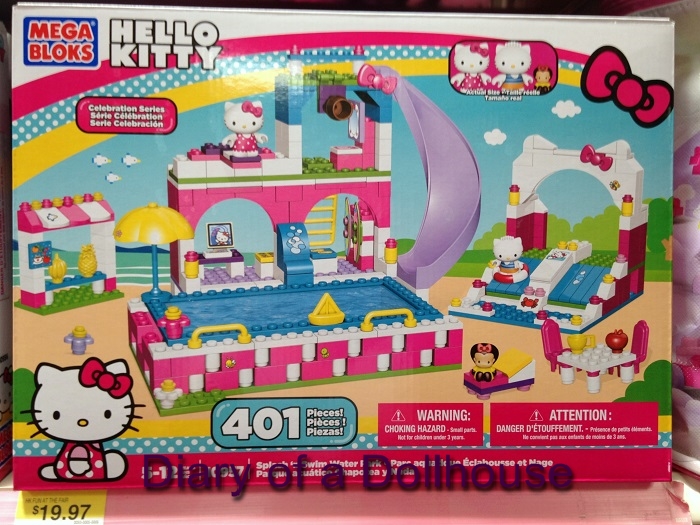 And here are some of the Mega Bloks Hello Kitty characters on individual cards.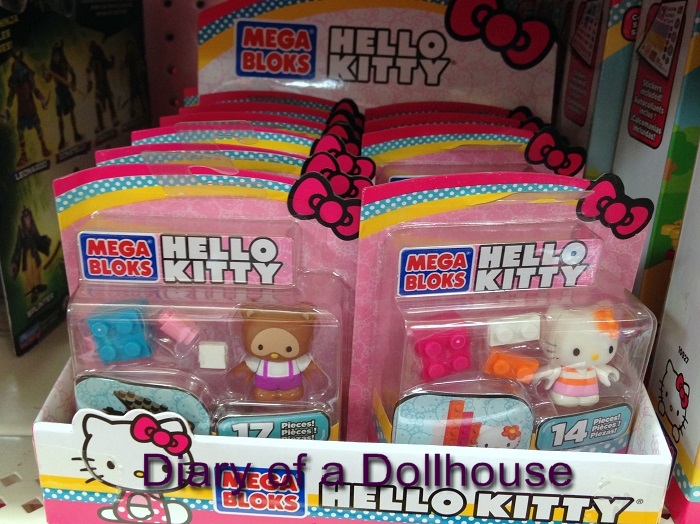 And a Lalaloopsy Tinies castle.  So cute with Cinderella and Prince Charming. They have a unicorn and pumpkin coach too. I'll bet these sell like crazy at Christmas.  $19.99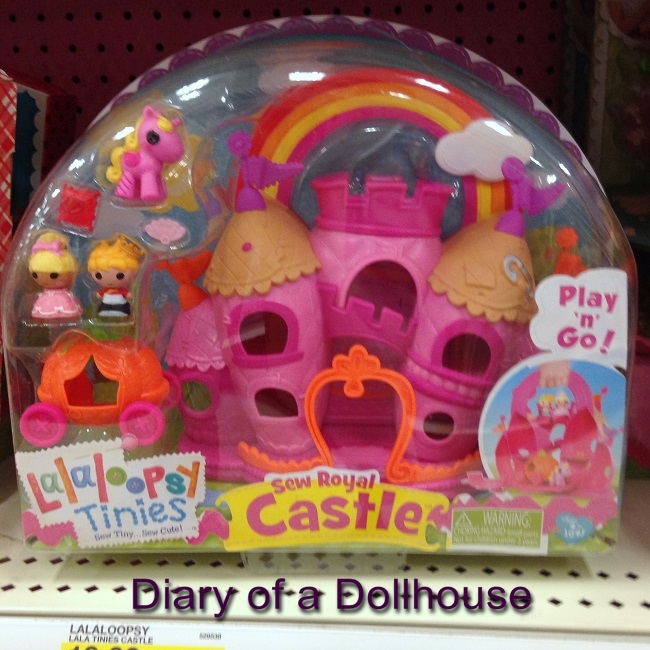 These Lalaloopsy Girls are new since I've been shopping.  They are tall and skinny, not as big as the original Lalaloopsy dolls, but bigger than minis.  The dolls I found have an extra outfit, hair clips, and pet for $19.99.  There are also basic sets that have the pet and no outfit for $14.99.  Seems too pricey for me but I'm sure they will be on sale once in a while.
Here's the Bea Spells-a-Lot Lalaloopsy Girl.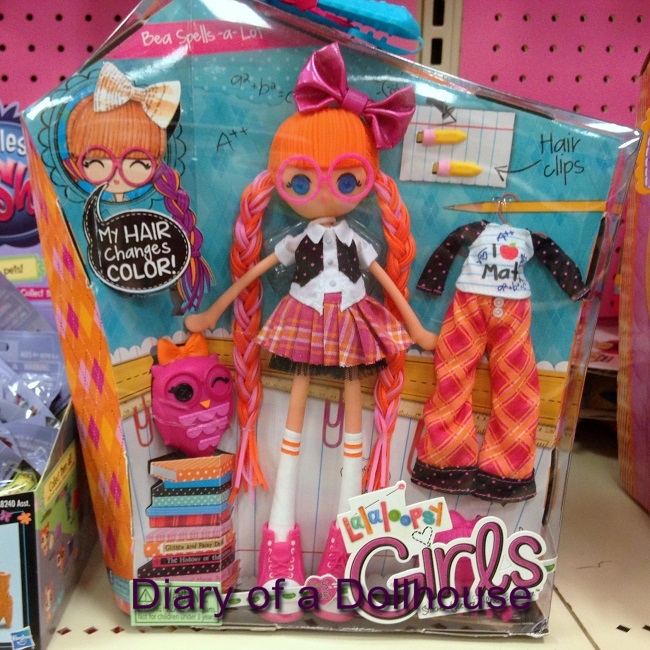 And Suzette La Sweet Lalaloopsy Girl - my favorite, I love anything Suzette La Sweet.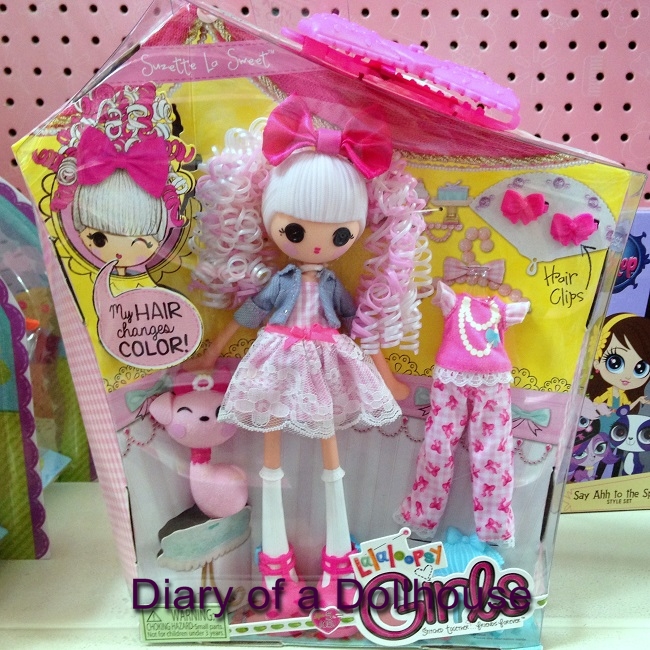 And the Jewel Sparkles Lalaloopsy Girls doll.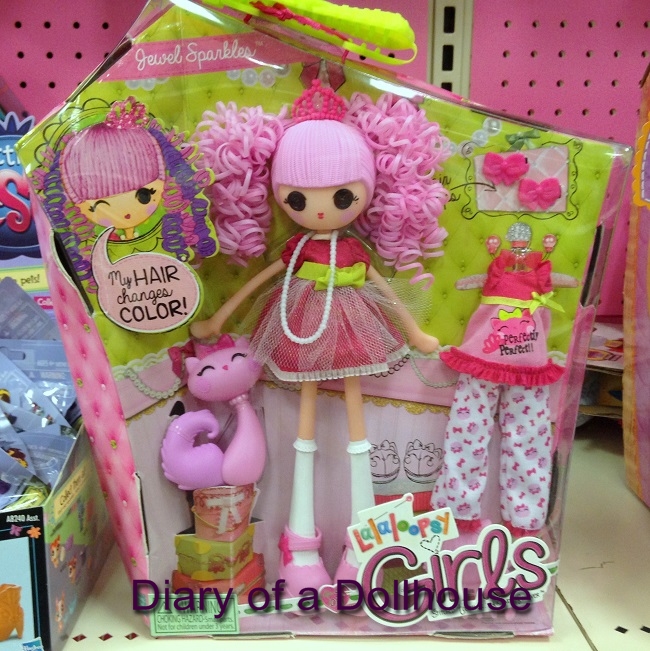 Mooshka Minis are adorable.  I want them all. Didn't have money for them today and what a shame they were marked down.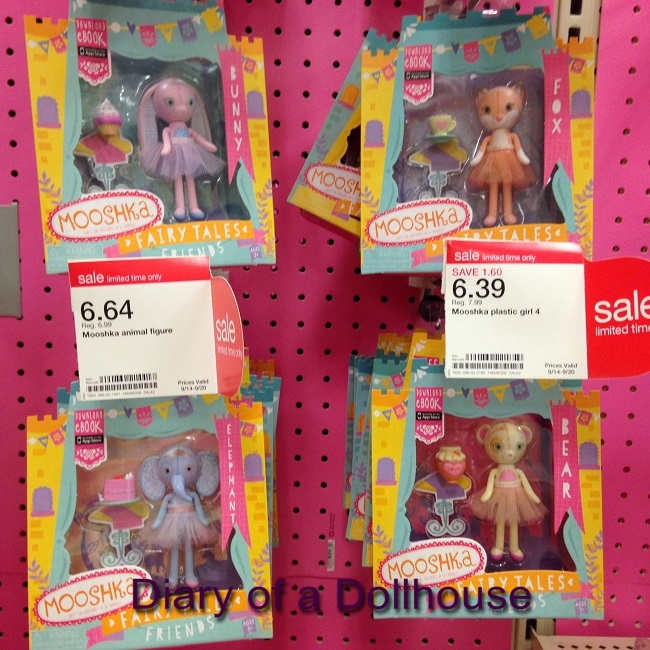 This Mini Mooshka Fairytale Castle Playset is definitely going on my wish list. It's made of wood and comes with an exclusive doll Princess Kisa.  The set comes with 28 pieces and the wood is sturdy.  The Target price is $34.99.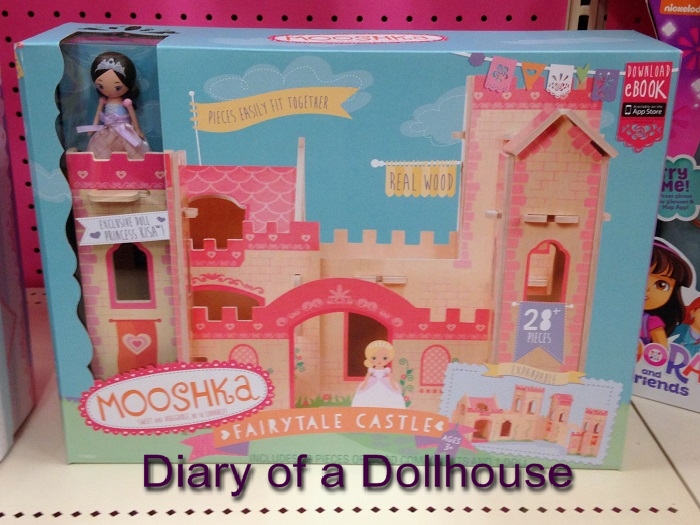 Lego Juniors is something new too.  Not quite as tiny as Legos but not as big as Duplos.  Made for ages 4-7 they look like a good prequel to Lego Friends toys.  These were at Walmart and I forget the price.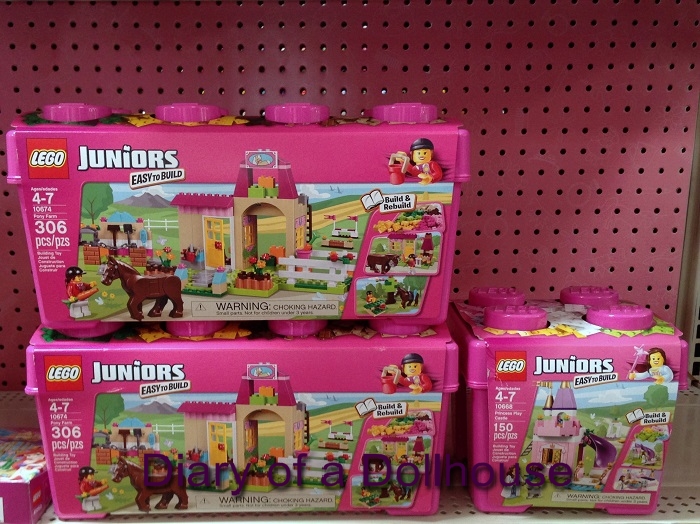 Hope you've enjoyed my shopping drive by.  Check back soon to see if I buy any for myself.
Summary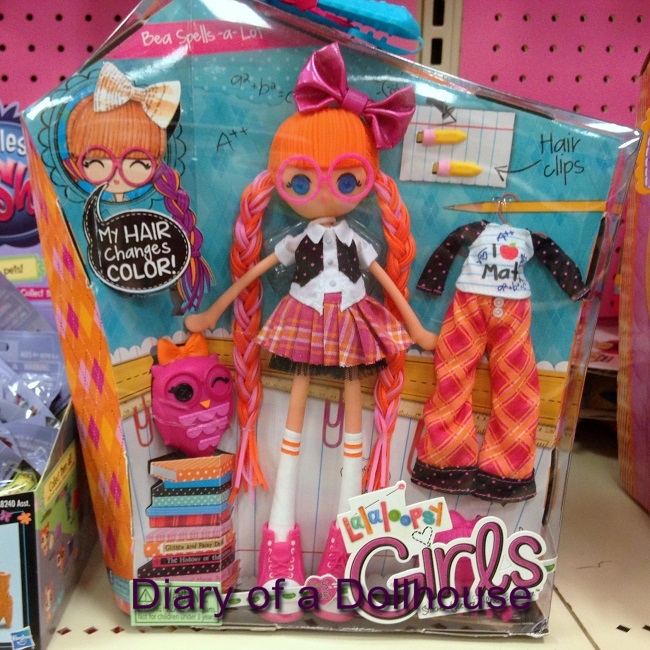 Article Name
Browsing The Doll Aisles In Target And Walmart
Author
Description
Just took a few minutes to shop the doll aisles in Target and Walmart today. They weren't stocked for the holidays yet but I did find some goodies worthy of my wish list.




Category: Hello Kitty, Lalaloopsy, Lego, Littlest Pet Shop, Mooskha
Retired Florida CPA who loves playing with and collecting dollhouses and dolls.