Money had been so tight lately that I've not been doll shopping in ages.  But I was in Target the other day and of course had to pick up the new Halloween Special Edition Mini Lalaloopsy doll.  They also had all 4 of the new Mini Mooshka animal series but I picked the one I liked best - the elephant.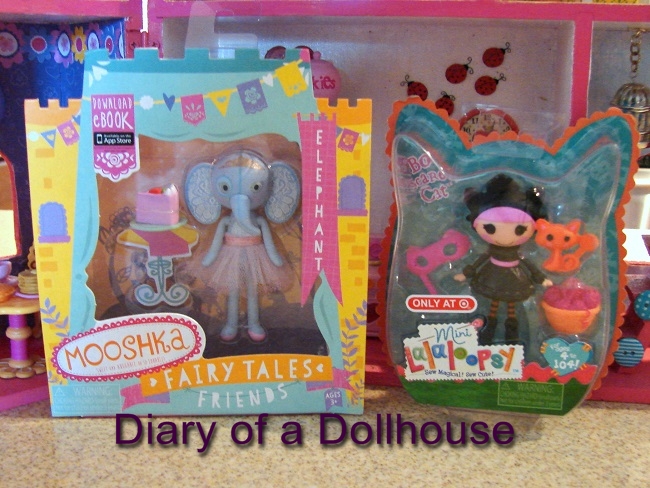 The look so cute in the Lalaloopsy house.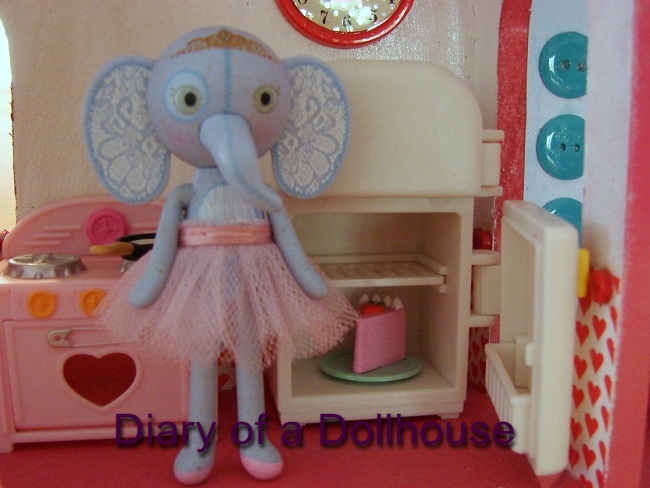 Miss Elephant wears a tulle skirt for baking.  She made that yummy strawberry cake in the fridge.  It came in her package.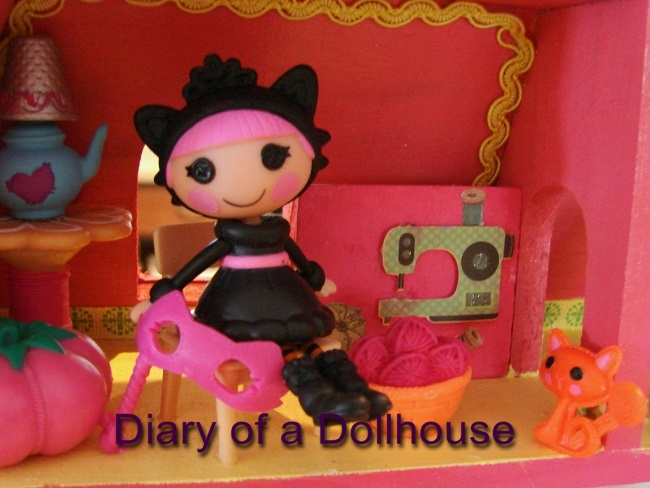 Here is Boo Scaredy Cat Mini Lalaloopsy in the sewing room.  She has a carnival mask, orange kitty, and some balls of yarn in a basket.  She's the Halloween Target exclusive for 2014.
Below are pictures of the new dolls pre-deboxing.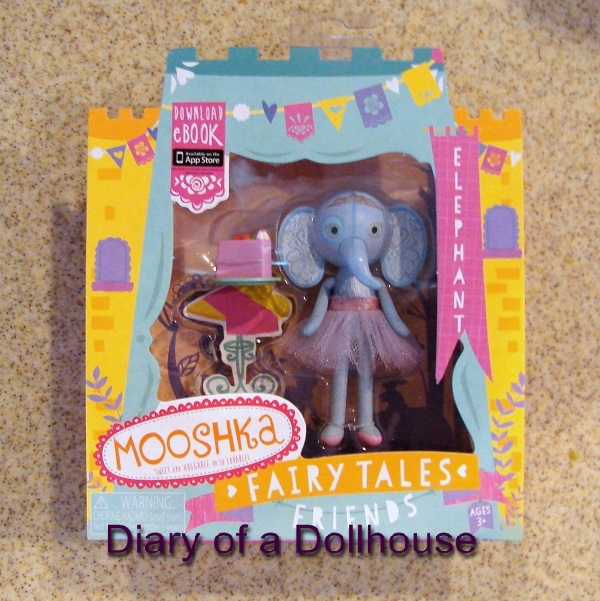 Mooshka Fairy Tales Friends Elephant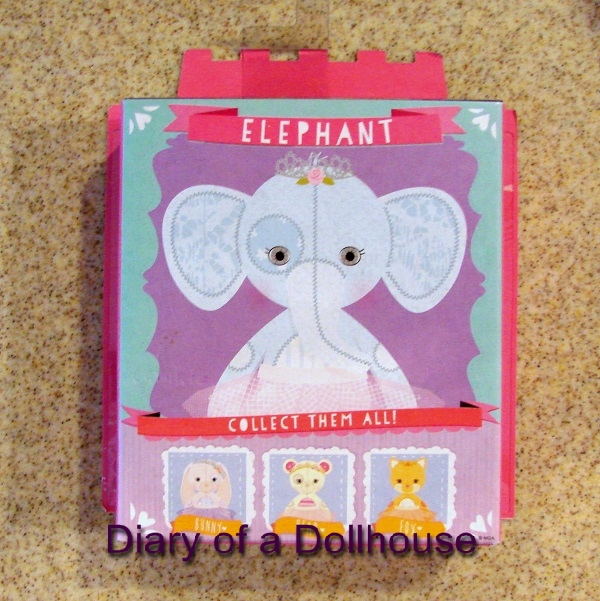 On the back of the package you can see the bunny, bear, and fox from the Fairy Tale Friends collection.
And here's Miss Boo in her package.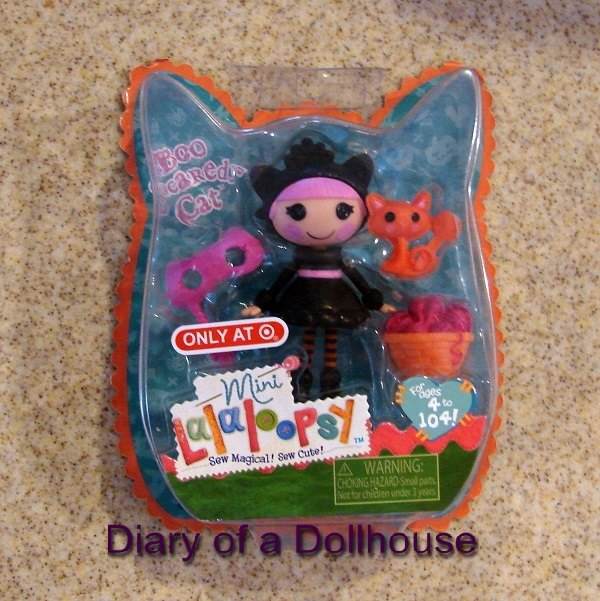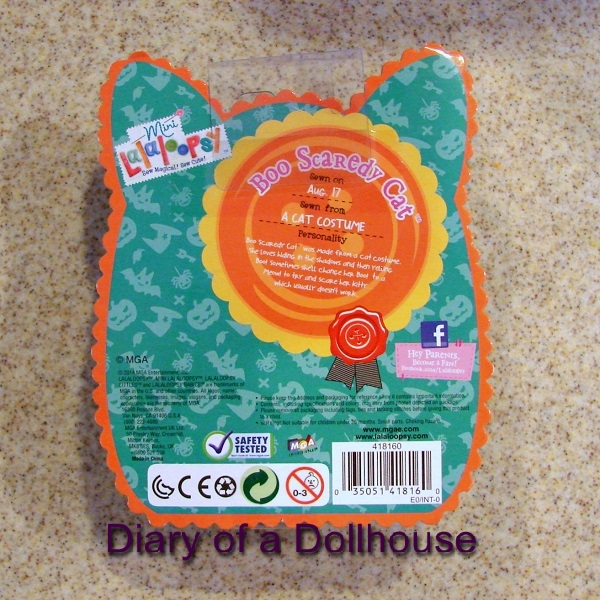 Her birthday is August 17 and she is wearing a cat costume.
After the busy photo session both dolls enjoyed a relaxing afternoon in the parlor.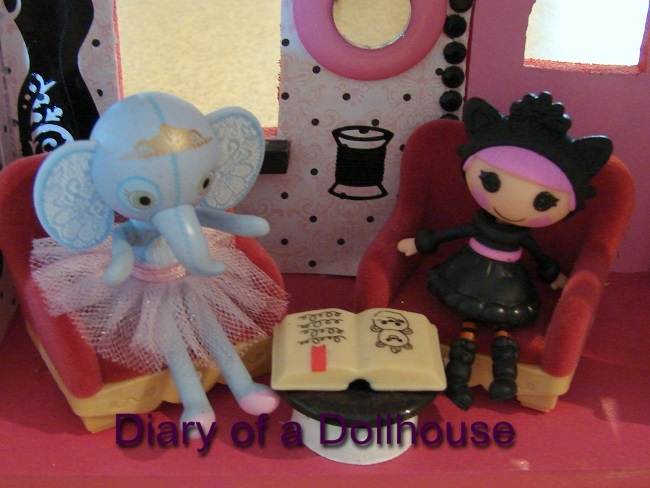 Summary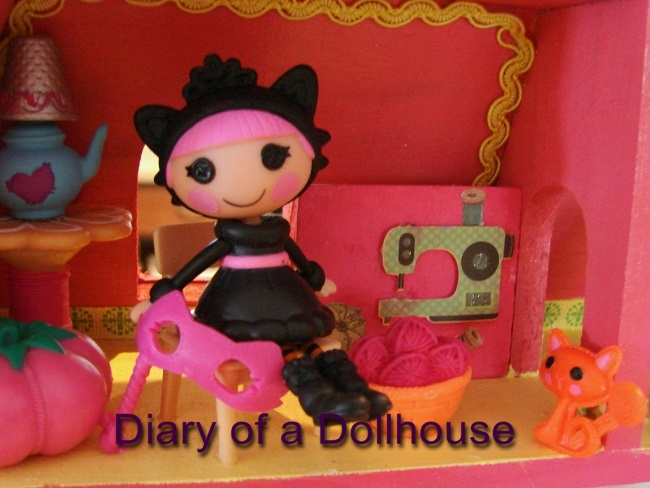 Article Name
Mini Mooshka Elephant and Boo Scaredy Cat Mini Lalaloopsy
Author
Description
Felt good to get out and buy some new dolls after a long hiatus. Money problems be damned! Scored Mini Lalaloopsy Boo Scaredy Cat and Mini Mooshka Elephant today




Category: Lalaloopsy, Mooskha
Retired Florida CPA who loves playing with and collecting dollhouses and dolls.