My Lalaloopsy Tinies Series 1 Pack.  I couldn't resist buying just this ONE at Walmart.  But I'm not going to buy ANY MORE - EVER IN MY ENTIRE LIFE!  Not even one....really.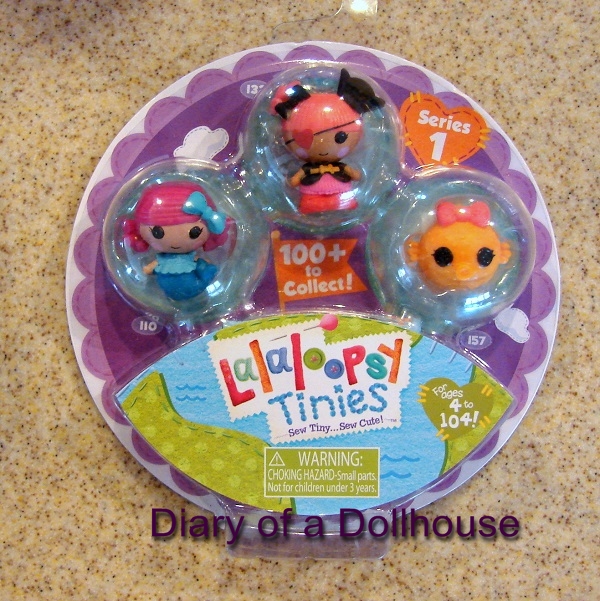 My package includes 3 figures, although I've seen 10 packs and even big mega packs with even more.  I didn't count them since I won't ever be buying any.  In the bigger ones you get a surprise character.  It appears they all have at least one pet.  My characters include #110 Coral Sea Shells, #133 Peggy Seven Seas, and #157 a fish pet.
Here's the reason I'm not buying any more.....
But look how stinkin' cute they are.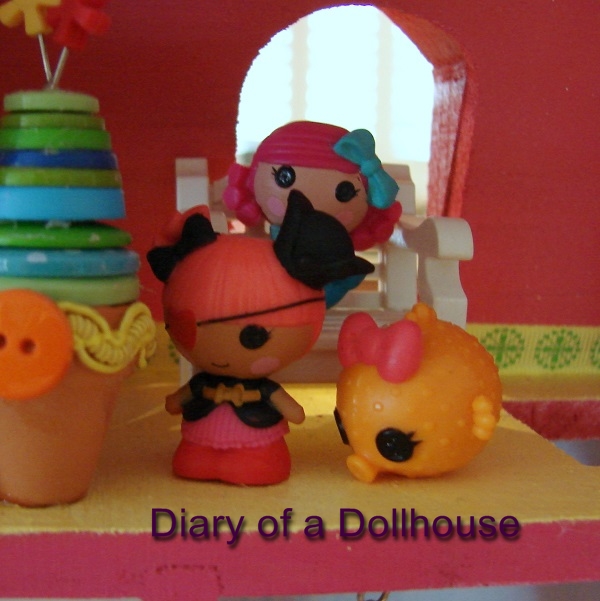 Enjoying the Mini Lalaloopsy Dollhouse sitting upstairs in the garden room.  Little pet fishie doesn't stay upright.  He keeps falling on his nose.  Perhaps a glue dot underneath his belly will help.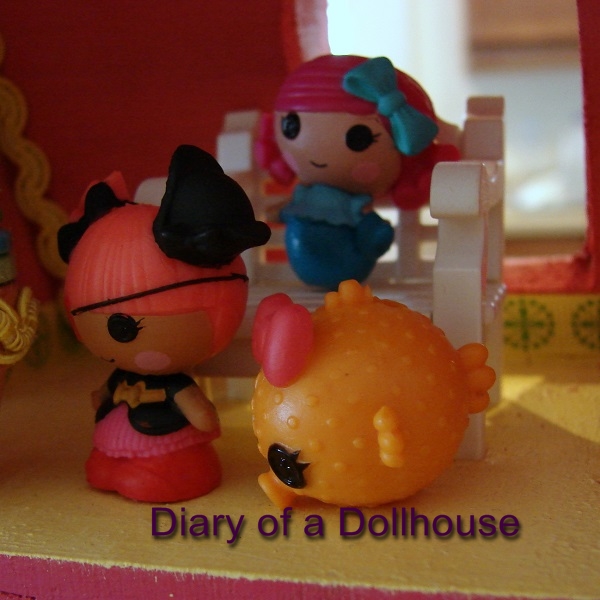 And look at the cute play houses and carrying cases you can buy for Lalaloopsy Tinies.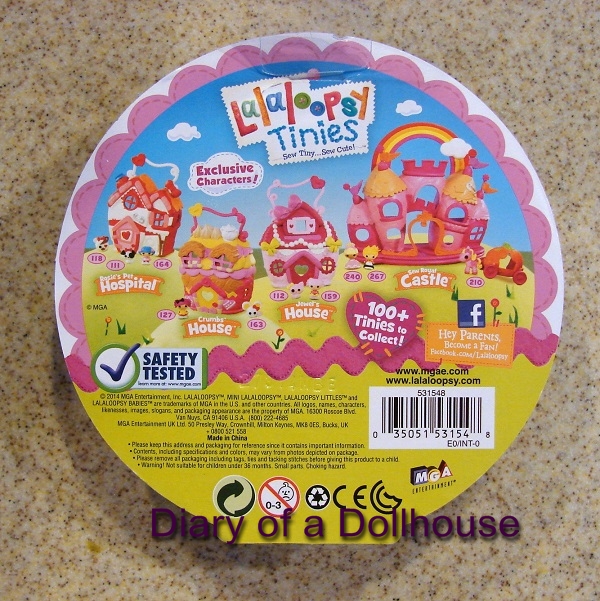 They remind me of Squinkies.  I never quite understood the appeal of Squinkies although my grandson had some of the Superheroes sets.  I never bought any though.  They just didn't strike my fancy.  But the Lalaloopsy Tinies are adorable.  Now I totally get it.
Inside the package came a collectors list for Series One and Series Two.  Note how many there are.
Series 1...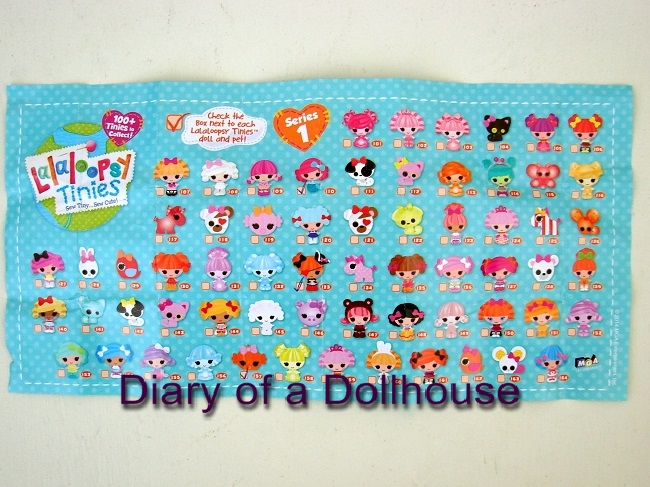 And Series 2...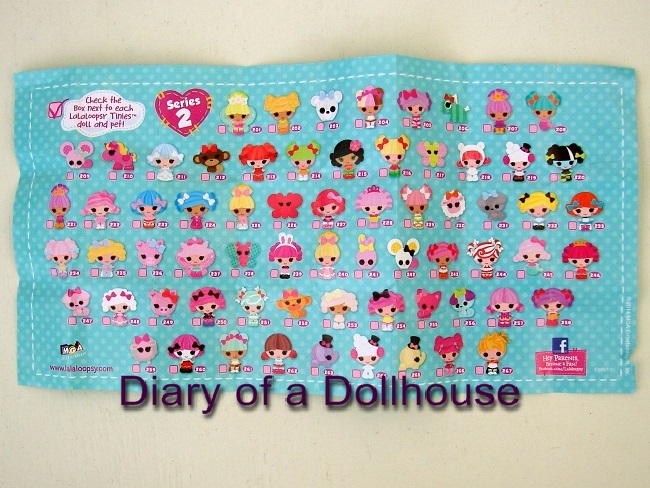 Pay no attention to the three check marks beside #110, #133, and #157.  That doesn't mean anything at all.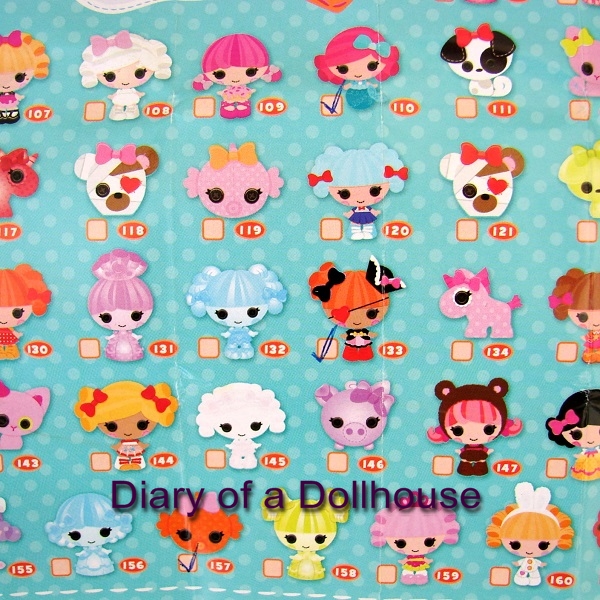 So if you are interested in collecting Lalaloopsy Tinies dolls I hope you have enjoyed my pictures.  But I'm not interested in collecting them so this will probably absolutely be the last pictures you will see from me.  That is all.
Summary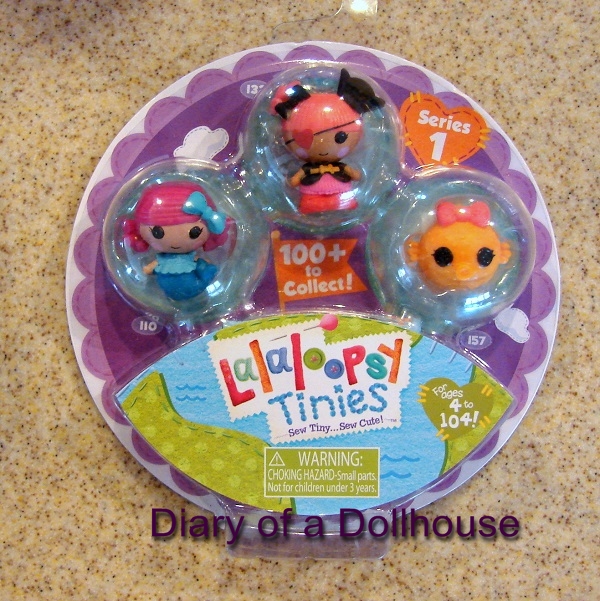 Article Name
Lalaloopsy Tinies Dolls - I Am NOT Going To Collect These
Author
Description
Lalaloopsy Tinies are the cutest itty bitty dolls. I'm sure they are going to be terrific stocking stuffers at Christmas. I bought one little pack of 3 so far.




Category: Lalaloopsy
Retired Florida CPA who loves playing with and collecting dollhouses and dolls.