Last year after Christmas I found the most adorable little pink Hallmark kitchen themed tree ornament that was just the right size for some of my smallest dolls like the Littlest Pet Shop Blythe and McDonalds Barbie toys. I got it for 75% off after Christmas at my local Hallmark dealer. I hadn't ever seen Hallmark kitchen ornaments before.
The oven door and fridge under the sink open up and there's a piece of cake for Barbie to eat.  The microwave door doesn't open.  The cherry dishes, coffee pot with cup, and cake are attached, which is good because I would lose them. Disclaimer - Barbie is having a bad hair day.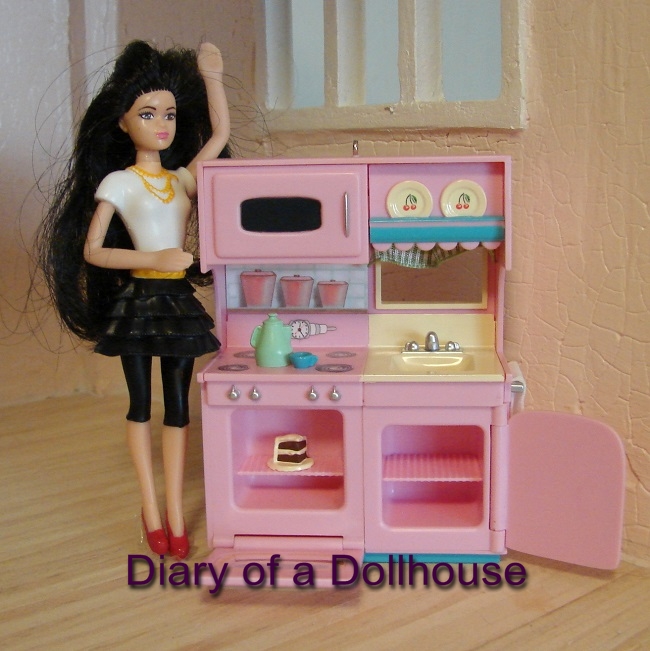 The mini Hallmark Kitchenette fits LPS Blythe a little better.  In this picture you can see the oven and refrigerator door closed.  Notice the curtain valance and dish towel are real fabric.  It's such a cute kitchen for little dollies.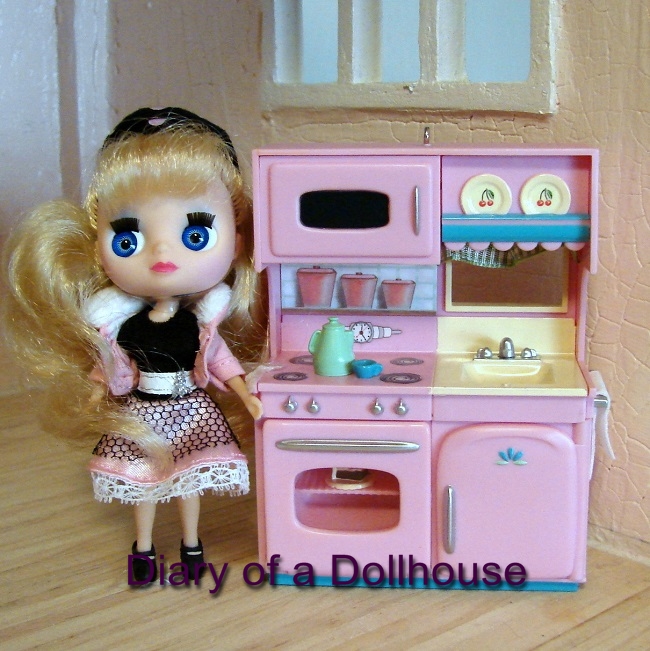 So this year I started e-browsing a little earlier. Some of these are retired and can probably only be found online. I plan to check out the physical stores earlier this year too. It's hard to predict if there will be leftover stock on clearance after the holidays so I'll decide whether to buy or wait based on the cuteness.  I'm not sure all of these are the size for Littlest Pet Shop Blythe Dolls but I've got lots of other dolls.
Summary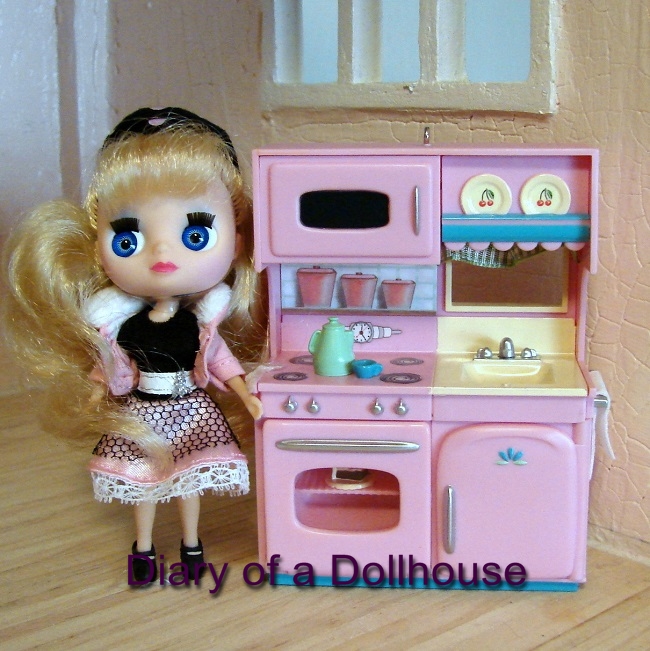 Article Name
Dollhouse Play Kitchen With Hallmark Kitchen Ornaments
Author
Description
Hallmark Keepsake Christmas Ornaments make the cutest kitchen and accessory parts for your smallest dolls.




Category: Hallmark
Retired Florida CPA who loves playing with and collecting dollhouses and dolls.