Lalaloopsy Mini Doll Series 14 was released in the summer of 2014 and the theme is jewels and gemstones.  Each little Lala has her own gemstone, sapphire, ruby, emerald, and amethyst.  They are the first mini Lalaloopsy dolls to have pierced ears because they love jewelry.  They all come with a purse, a pet, and an accessory.  Sew cute.
 Bijou Treasure Trove Mini Lalaloopsy DollBuy Now Dazzle N Gleam Mini Lalaloopsy DollBuy Now
 Clarity Glitter Gazer Mini Lalaloopsy DollBuy Now Charms Seven Carat Mini Lalaloopsy DollBuy Now
Summary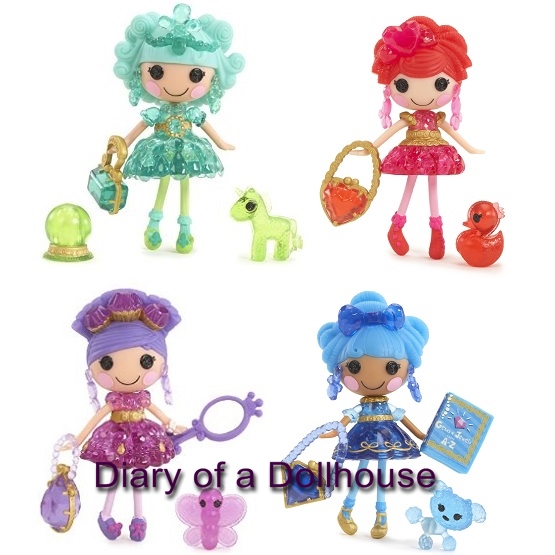 Article Name
Lalaloopsy Mini Dolls Series 14
Author
Description
A complete list of Lalaloopsy Minis Dolls Series 14 - Jewels and Gemstone Collection with pierced earrings and jewelry.




Category: Lalaloopsy
Retired Florida CPA who loves playing with and collecting dollhouses and dolls.