Ooooohh lookie what I saw while I was standing in line at the checkout at Walmart.  No I didn't buy it but I sure was tempted.  This Funko Pop set has Elsa, Olaf, and the Marshmallow Monster all in one package.  It's a Walmart exclusive.  I love the Frozen Funko Pop Figures so this is on my wish list.  It either needs to go on sale or they need to start selling fast enough that I think I shouldn't wait any longer in case they all sell out.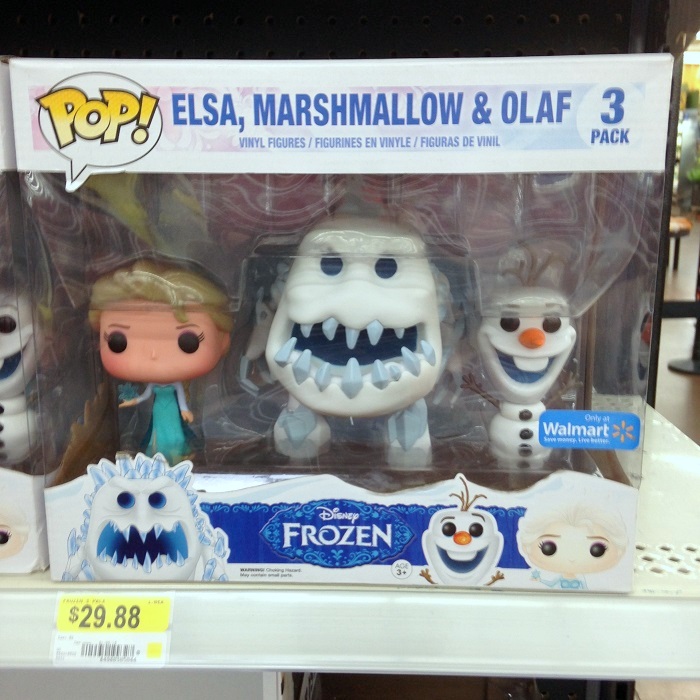 Summary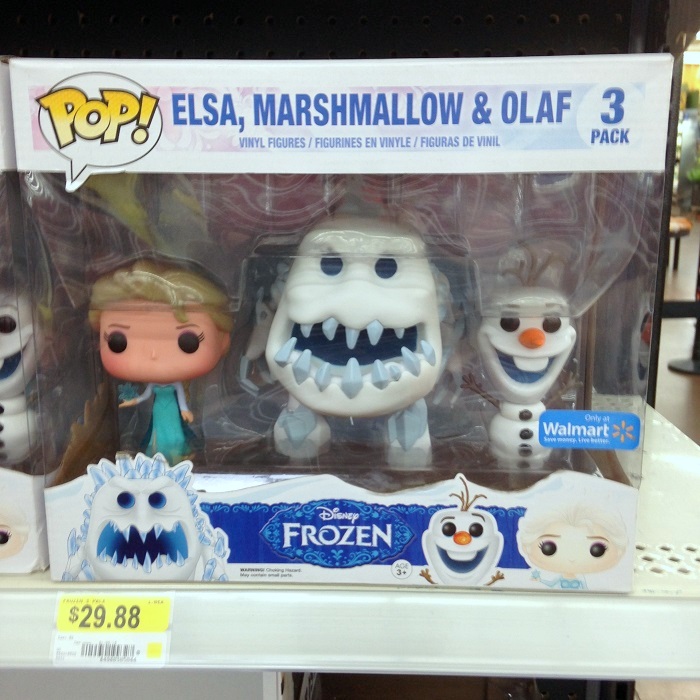 Article Name
Marshmallow Monster Frozen Funko Pop Figure
Author
Description
Another Funko Pop Disney Frozen figurine set to go on my wish list. This time it's a Walmart Exclusive.




Category: Disney
Retired Florida CPA who loves playing with and collecting dollhouses and dolls.